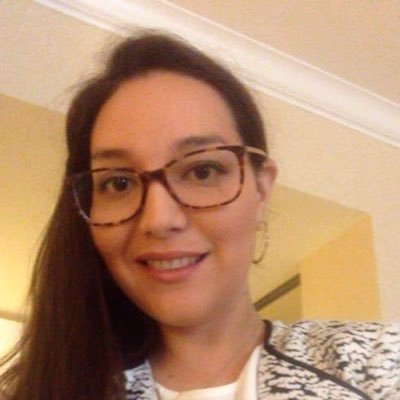 Gisel Barrett
CVESD
Chula Vista, CA
maestrabarrett.weebly.com/
My Name is Gisel Barrett. I was born in Chula Vista, CA, but raised in Tijuana B.C., Mexico. My primary, and secondary education was established in Tijuana and later came to San Diego to work on my College Degree. I currently work in the Chula Vista Elementary School District teaching 4th/5th grade in a 90/10 Dual Language Program.

I graduated in May 2015 with a M.A. in Educational Leadership with an emphasis in Technology though a joint program from SDCOE and SDSU. I hold a B.A. in Liberal Studies with a Bilingual and Education Specialist Credential from San Diego State University.
In 2011, a group of credential graduates and I co-founded Bilingual and Special Education Teachers Network (BSETNET) providing pre-service teachers with free resources, sharing job opportunities and events in the San Diego Area.

I have taught in Dual Language Programs for 6 years, and as a new teacher I am always looking for opportunities to learn from experienced Dual Language Teachers by visiting their classrooms, attending conferences and connecting through online platforms. With this vision in mind , @DualLangChat was created in the summer of 2014 with the support of a community of bilingual teachers.

I love integrating technology within my classroom to give students the opportunity to share their knowledge and practice their language skills. I specialize in guiding educators through the use of social media to learn and collaborate with other teachers.

My vision is to create a network of learning, teaching, and job opportunities for pre-service Dual Language Teachers. Create an approachable form of communication, and collaboration with experienced dual language educators through the use social media.